Elekta earns Technology Services Industry Association STAR award
By News Release
The Technology Services Industry Association (TSIA) has presented Elekta with its STAR award – a great honor in the technology services industry. The award recognizes commitment to outstanding innovation, leadership and excellence, and highlights best practices across industries. With this accolade, the TSIA acknowledges Elekta as an industry leader in Field Service.
Richard Hausmann, president and CEO, Elekta, said: "We are honored to win the 2019 STAR Award Best Practices in Field Service. With millions of people around the world facing cancer every year, we know that every treatment counts. Being a service organization in the healthcare industry today is about helping customers be more efficient in how they deliver patient care which requires more than onsite support."
Paul Bergström, executive vice president, Global Service, Elekta added: "Receiving this STAR award recognizes the innovation, as well as dedication and commitment, from our on-site Elekta service engineers, support agents and technicians that cater for round-the-clock support, which is vital for customers. Our service transformation initiatives are ongoing and successfully being implemented – maximizing clinical availability, helping to advance precision radiation medicine, minimizing costs and most importantly – reducing the chance of disruption to patients."
Elekta's predictive maintenance solution, powered by Elekta IntelliMax®, is one of the drivers for the recognition. In four months alone, 6,316 hours of downtime have been avoided due to the system's predictive maintenance capabilities. Instead of waiting for a machine failure, IntelliMax alerts the service organization to possible issues that can be addressed beforehand. Avoiding downtime with predictive maintenance during this period meant that 18,000 patients could have their treatments as scheduled without all the negative impact that rescheduling might have. Elekta continues to invest in solutions that solves problems before they happen.
Mr. Bergström added: "As the need for cancer treatment continues to increase, so will the need for us to help our customers be productive and deliver treatments according to their patient's treatment schedule. We will continue our work to ensure that every patient receives the care they need."
Learn more at Elekta.com/service.
Back To Top
---
Elekta earns Technology Services Industry Association STAR award . Appl Rad Oncol.
By
News Release
|
October 25, 2019
About the Author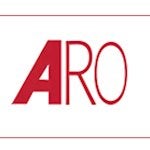 News Release