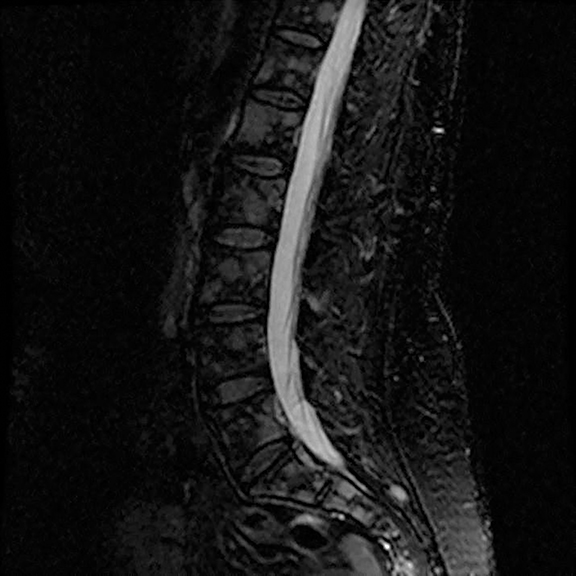 When cancer patients are newly diagnosed with asymptomatic bone metastases, they may benefit considerably if treated with external-beam radiation therapy (EBRT), as this treatment may postpone pain, pathological bone fractures, and/or compression of the spinal cord or nerve roots due to vertebral collapse. A retrospective study from Fox Chase Cancer Center (FCCC) in Philadelphia published online November 6th in Annals of Palliative Medicine makes a case for this palliative treatment for select patients.1
As the number of patients living with asymptomatic metastases is expected to increase due to improvements in cancer treatment, physicians are concerned that these patients may potentially suffer late complications from bony metastatic disease. However, few formal research studies have been conducted to determine the benefit of external-beam radiation for prophylactic palliation of bony metastasis, according to the study's principal investigator, Rebecca M. Shulman, MD.
An estimated 30% to 40% of metastatic patients with lung cancer, and 65% to 75% of patients with breast or prostate cancer, develop bone lesions. In addition to long-term prognosis, systemic therapies should factor into whether to treat a patient with EBRT. Optimal use of EBRT also requires assessing the risk of future complications and their projected onset. In this context, Dr. Shulman and colleagues conducted this initial study to determine the survival timeline of metastatic cancer patients and whether EBRT actually prolonged the development of debilitating symptoms.
Assistant professor of radiation oncology at FCCC and co-author Krisha J. Howell, MD, told Applied Radiation Oncology that her motivation for initiating the study was the increasing volume of well-performing (ECOG 0-1) metastatic cancer patients being referred by clinical oncology colleagues for palliation in the absence of pain. These patients had well-controlled metastatic disease from treatment with newer chemotherapies, targeted agents, and immunotherapies associated with improvement in overall survival. But they also had a newly diagnosed asymptomatic bone metastasis, often in a concerning region of the body.
The study included all breast, lung, and prostate cancer patients diagnosed with asymptomatic bone metastases between 2007 and 2017 and treated at FCCC. The study cohort included 33 patients with breast cancer, 51 with lung cancer, and 87 with prostate cancer. Of the 171 patients, 28 received EBRT. The median age of both the EBRT recipients and the non-EBRT recipients was comparable: in the mid-60s.
The median time for patients who received EBRT to experience either bone pain or a skeletal-related event was nearly 7 years (81 months) compared to 2 years (25 months) for patients who did not. The authors reported that having no debilitating symptoms nearly doubled for prostate cancer patients: 81 months for the EBRT-treated group compared to 44 months. The prostate cancer patients lived a median of 71 months from the time of metastatic diagnosis. EBRT treatment did not extend overall survival for these patients, but potentially improved quality of life.
Only 3 breast cancer patients underwent EBRT treatment, which did not have a statistically significant effect on the time they developed pain or had a skeletal-related event. The authors attributed this, in part, to under-representation of the number of breast cancer patients in both categories.
For the total group, patients with lung cancer lived less than 2 years (a median of 17 months). Patients with breast cancer lived nearly 5 years (57 months) from the time of metastatic diagnosis. The authors emphasized that "patient selection in future studies should be guided by the knowledge that the benefits of EBRT will be more readily detected in patients with longer overall survival."
Because the study was retrospective and the patient cohort was small, it raises many questions relating to what types of patients could benefit most from EBRT treatment. Patients had metastatic lesions of differing size and locations, and the 16% who received EBRT had highly variable radiation dosing schedules. Bone-targeted medical therapies such as biophosphonates, bone-seeking radiopharmaceuticals, and monoclonal antibodies, which have a major impact on cancer treatments and outcomes, also need to be factored in, as no data have been published to contrast the cost-effectiveness, complication rate, and tolerability of EBRT with these treatments, according to the authors.
The authors recommend that a large, prospective, randomized clinical trial be undertaken to include the bulk and precise location of the bone metastases, the aggressiveness of a patient's underlying tumor, and the efficacy of different radiation dosing schedules. Additionally, they suggested that researchers factor in the nature of patient comorbidities and determine which specific skeletal events pose the greatest risk in a clinical setting.
Dr. Howell said the study was initially undertaken as a potential precursor to support future clinical trials, the implementation of which her team is considering. "Further validation and encouragement of prophylactic radiotherapy needs to be explored as a means to maximize quality of life, limit financial toxicity of skeletal-related events, and enable the independence of our patients," she said.
"Our study demonstrates that prophylactic treatment of metastatic patients should be considered to improve future outcomes and quality of life in this patient population," Dr. Howell explained, noting exceptions such as patients who are having a good, uniform metastatic response to systemic therapies, or those whose life expectancy is less than the projected growth rate of the lesion in question. Radium-223 may also play a role that could mitigate the benefit of a focal EBRT course in the setting of appropriate prostate patients, she said.
"I do not feel that the amount of metastatic disease nor active systemic management should exclude consideration of EBRT for asymptomatic bone mets," she added. "Specific sites of metastatic disease can be potentially more damaging due to the anatomical location and should be addressed despite widely metastatic disease (both bony and visceral). And given the success of a short course palliative therapy in painful lesions, these regimens can be entertained and easily incorporated into the patient's systemic therapy schedule.
"I am confident that the decision to treat or not to treat this patient population is made many times a day at multiple cancer centers, not just ours," said Dr. Howell. "I hope that the data from our study may give some support to those treatment decisions."
REFERENCE
Shulman RM, Meyer JE, Li T, Howell KJ. External beam radiation therapy (EBRT) for asymptomatic bone metastases in patients with solid tumors reduces the risk of skeletal-related events (SREs). Ann Palliat Med. Published online November 6, 2018. doi: 10.21037/apm.2018.10.04
Back To Top