ASTRO-supported legislation to reform prior authorization cosponsored by 30 legislators
By News Release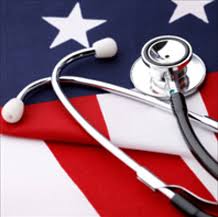 The Improving Seniors' Timely Access to Care Act of 2019 (H.R. 3107), introduced by Rep. Suzan DelBene (D-Wash.), Rep. Mike Kelly (R-Pa.), Rep. Roger Marshall, MD, (R-Kan.) and Rep. Ami Bera, MD, (D-Calif.) is an important first step toward reforming restrictive prior authorization practices that unnecessarily delay patient access to critical cancer treatments. Thirty members of Congress have signed on as cosponsors of this ASTRO supported legislation. This bipartisan legislation would help protect patients from unnecessary delays in care by streamlining and standardizing prior authorization under the Medicare Advantage program, providing much-needed oversight and transparency of health insurance for America's seniors.
Specifically, the bill would:
Create an electronic prior authorization program including the electronic transmission of prior authorization requests and responses and a real-time process for items and services that are routinely approved;
Improve transparency by requiring plans to report to CMS on the extent of their use of prior authorization and the rate of approvals or denials;
Require plans to adopt transparent prior authorization programs that are reviewed annually, adhere to evidence-based medical guidelines, and include continuity of care for individuals transitioning between coverage policies to minimize any disruption in care;
Hold plans accountable for making timely prior authorization determinations and to provide rationales for denials.
Urge your member of Congress to co-sponsor H.R. 3107, the Improving Seniors' Timely Access to Care Act of 2019 today by using this link to send a letter.
Sponsor
Rep. DelBene, Suzan K. [D-WA-1]
Cosponsors
Rep. Kelly, Mike [R-PA-16]*
Rep. Marshall, Roger W. [R-KS-1]*
Rep. Bera, Ami [D-CA-7]*
Rep. Bucshon, Larry [R-IN-8]
Rep. Rush, Bobby L. [D-IL-1]
Rep. Holding, George [R-NC-2]
Rep. Sewell, Terri A. [D-AL-7]
Rep. Marchant, Kenny [R-TX-24]
Rep. Ruiz, Raul [D-CA-36]
Rep. Schrader, Kurt [D-OR-5]
Rep. O'Halleran, Tom [D-AZ-1]
Rep. Suozzi, Thomas R. [D-NY-3]
Rep. Harris, Andy [R-MD-1]
Rep. Joyce, John [R-PA-13]
Rep. Schrier, Kim [D-WA-8]
Rep. Roe, David P. [R-TN-1]
Rep. Dunn, Neal P. [R-FL-2]
Rep. Norton, Eleanor Holmes [D-DC-At Large]
Rep. Lofgren, Zoe [D-CA-19]
Rep. Fortenberry, Jeff [R-NE-1]
Rep. Raskin, Jamie [D-MD-8]
Rep. Budd, Ted [R-NC-13]
Rep. Van Drew, Jefferson [D-NJ-2]
Rep. Grothman, Glenn [R-WI-6]
Rep. Cisneros, Gilbert Ray, Jr. [D-CA-39]
Rep. Biggs, Andy [R-AZ-5]
Rep. Cox, TJ [D-CA-21]
Rep. Gallagher, Mike [R-WI-8]
Rep. Harder, Josh [D-CA-10]
Rep. Posey, Bill [R-FL-8]
* = Original cosponsor

Back To Top
---
ASTRO-supported legislation to reform prior authorization cosponsored by 30 legislators. Appl Rad Oncol.
By
News Release
|
July 31, 2019
About the Author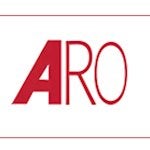 News Release