ASTRO praises congressional leaders for extending radiation oncology payment freeze
By News Release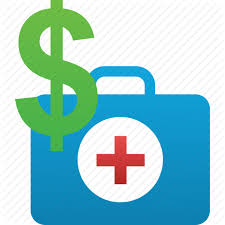 The American Society for Radiation Oncology (ASTRO) applauds congressional leaders for the Feb. 9 passage of bipartisan legislation to freeze payment rates through the end of 2019 for key radiation oncology services delivered in freestanding clinics. The legislation securing the payment rates through 2019 passed in both the House and Senate, and will now head to the President's desk for his signature.
Under the Patient Access to Medicare Protection Act (PAMPA) of 2015, rates for radiation treatment delivery and image guidance outside of hospital-based departments were frozen at 2016 levels for 2017 and 2018. PAMPA and its associated rates were set to expire December 31, 2018, but this congressional action ensures that the rates will remain stable through December 31, 2019. According to the Congressional Budget Office, extending the radiation oncology payment freeze does not increase Medicare spending.
ASTRO worked on a bipartisan basis with congressional leaders to secure the one-year freeze extension as part of this year-end legislative package. ASTRO Chair Brian D. Kavanagh, MD, MPH, FASTRO, testified to Congress on November 8, 2017, and noted that ASTRO was concerned that the expiration of PAMPA without a plan for stable payments and an alternative payment model could threaten the viability of many cancer centers. "A radiation oncology alternative payment model will allow ASTRO members to participate in value-based payment and bring long-term payment stability, but we need more time to achieve that goal," said Dr. Kavanagh.
"This extension of PAMPA gives us the opportunity to continue to collaborate with the Centers for Medicare and Medicaid Services (CMS) to develop and implement a payment model. We are grateful to our champions in Congress for continuing to support the critical role radiation therapy plays in cancer treatment for the more than one million patients each year who will access radiation therapies to cure or palliate their disease," Dr. Kavanagh concluded.
ASTRO commends the bipartisan leadership of the House and Senate, particularly the House Ways and Means, House Energy and Commerce Committee and Senate Finance Committee, as well as Senator Richard Burr (R-N.C.), Senator Debbie Stabenow (D-MI), Representative Devin Nunes (R-CA), Representative Paul Tonko (D-NY), and many other radiation oncology champions on Capitol Hill.
ASTRO looks forward to working closely and expeditiously with the CMS to develop and implement a radiation oncology alternative payment model and secure stable payments for treatment delivery and image guidance codes.
Back To Top
---
ASTRO praises congressional leaders for extending radiation oncology payment freeze. Appl Rad Oncol.
By
News Release
|
February 09, 2018
About the Author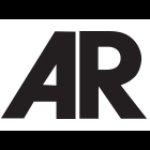 News Release