ASTRO '19: Accuray debuting Synchrony Motion Tracking and Correction Technology¹ for Radixact
By News Release
Accuray Incorporated will showcase its motion-synchronization cancer treatment technologies at the upcoming American Society for Radiation Oncology (ASTRO) Annual Meeting September 15-18, 2019 in Chicago. The company will provide multiple opportunities for attendees to explore its new innovations in patient-first cancer treatments, including booth presentations and demonstrations at its Innovation Pavilion (booth #3405) and presentations at the Accuray Symposium.
Synchrony® Motion Tracking and Correction Technology¹ for the Radixact® System to be Unveiled
Accuray has brought Synchrony®, its exclusive motion synchronization technology, from the CyberKnife® System to the Radixact® System. During the meeting, attendees will have the chance to learn how Synchrony for Radixact synchronizes the treatment delivery beam with the movement of the tumor, accurately delivering high doses of radiation directly to the tumor and minimizing dose to healthy tissue, all while the patient breathes naturally. Clinicians attending the ASTRO meeting are invited to the unveiling of Synchrony for Radixact on Sunday, September 15 at 11:00 am CT at the Accuray booth.
Faster Radiation Treatments with the CyberKnife System
Meeting attendees can also hear more about the CyberKnife VOLO™ Optimizer, a next-generation optimizer that enables physicians to significantly improve operational efficiency by reducing both the time to create high quality treatment plans and the time it takes to deliver patient treatments. Clinicians now have an option for delivering the same highly precise radiosurgery and stereotactic body radiation therapy treatments they have come to expect with the CyberKnife System, more quickly and for a wider range of patient cases.
Accuray Symposium: Clinicians to Share Treatment Perspectives
At Accuray's Symposium event on Monday, September 16, 2019 from 12:15pm CT - 1:15pm CT, ASTRO meeting attendees will hear how 15 years' of dynamic tracking and motion synchronization leadership has translated into improved patient outcomes. The symposium panelists will discuss their perspectives and share best practices on how they have used Accuray's motion synchronization technologies to transform the way cancer treatments are delivered.
Symposium panelists will include:
Symposium Chairman & Introduction: Iris C. Gibbs, M.D., FACR, FASTRO, Stanford University Medical Center, Stanford (CA)
Clinical Value of Motion Synchronization for Prostate SBRT: Ronald C. Chen, M.D. M.P.H., University of North Carolina, Chapel Hill (NC)
Clinical Value of Motion Synchronization for Lung SBRT: Jonathan W. Lischalk, M.D., Medstar Georgetown University Hospital, Washington (DC)
First Site Experience on Real-time Motion Synchronization on the Radixact System: X. Allen Li, Ph.D., DABMP, FAAPM, Medical College of Wisconsin, Milwaukee (WI)
AERO™ Academy Program Presentations
Live in the Accuray booth, ongoing interactive discussions with industry experts on topics designed to help improve clinical practice, including:
Synchrony Motion Synchronization for the Radixact System
The CyberKnife VOLO™ Experience
CyberKnife for Prostate SBRT, Liver and Brain Metastases
TomoTherapy® for Breast and Advanced Rectal Cancers
Medicare Radiation Oncology Alternative Payment Model, What it Means to Your Practice
The full AERO Academy talk schedule can be found here. Attendees can also book a personalized demonstration with an Accuray expert here.
Back To Top
---
ASTRO '19: Accuray debuting Synchrony Motion Tracking and Correction Technology¹ for Radixact. Appl Rad Oncol.
By
News Release
|
September 06, 2019
About the Author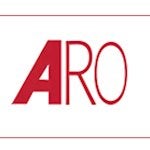 News Release