ASTRO '18: Varian launches FlashForward Consortium to study ultra-high dose rate proton therapy, releases ProBeam 360
By News Release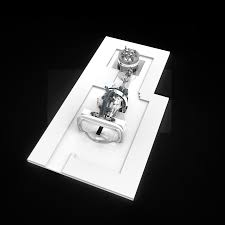 To expand the encouraging preclinical and translational research conducted by Varian and two of its clinical partners, Maryland Proton Treatment Center and Cincinnati Children's/UC Health Proton Therapy Center, on the value of ultra-high dose rate proton therapy for the treatment of cancer, the company has formed the FlashForward™ Consortium. With an initial thirteen members, the consortium is focused on preclinical research, clinical implementation and advocacy efforts of Flash therapy. The initial FlashForward Consortium members are:
University of Maryland Department of Radiation Oncology
Cincinnati Children's/UC Health Proton Therapy Center
Danish Centre for Particle Therapy
Holland Particle Therapy Centre
New York Proton Center
Penn Medicine
The Christie Proton Therapy Centre
University College London
Proton International at the University of Alabama at Birmingham
Emory Proton Therapy Center
Paul Scherrer Institute
Sylvester Comprehensive Cancer Center Proton Therapy
VU University Medical Center Amsterdam
Flash therapy is a non-invasive treatment using an external beam delivered in high doses, at ultra-high speeds (less than 1 second), and in one to three sessions. This new therapy represents an exciting and potentially promising new direction in the treatment of cancer. Working groups in the FlashForward Consortium will help identify preclinical study design for understanding this therapy, develop and share protocols that will enable a safe and quality clinical start for new users, and assist with regulatory and advocacy efforts.
"We are very excited about the initial preclinical research that has been done on Flash therapy and the potential for a major breakthrough in cancer care," said Dee Khuntia, MD, chief medical officer, Varian. "Varian's preclinical results have shown significantly reduced toxicities to healthy tissues while maintaining excellent tumor control and thereby enhancing the therapeutic ratio. We look forward to working closely with the members of the FlashForward Consortium and taking a big step forward in the fight against cancer."
"As a world leader in radiation protection science we are excited about the early results. We applaud Varian for its innovative approach and partnering with the Maryland Proton Treatment Center on this groundbreaking research," said William F. Regine, MD, FACR, FACRO, Isadore and Fannie Schneider Foxman Chair and Professor of Radiation Oncology University of Maryland School of Medicine, Executive Director, Maryland Proton Treatment Center.
For more information, visit www.varian.com/flashforward.
New ProBeam 360° Proton Therapy System
Varian also announced its new single-room proton therapy system, ProBeam® 360° (model pictured above). With a 30 percent smaller footprint than the previous system, ProBeam 360° offers uncompromised clinical capabilities while reducing vault construction costs by approximately 25 percent. The new system has a 360-degree rotating gantry, the most powerful particle accelerator available today to treat cancer, iterative cone-beam CT imaging and high-definition pencil-beam scanning technology. The system can also provide clinicians a viable path to potential next-generation treatments such as Flash therapy.
The 360-degree rotating gantry of ProBeam 360° enables efficient Intensity Modulated Proton Therapy (IMPT), and faster treatment times by minimizing patient repositioning and re-imaging and allowing high-quality cone beam CT (CBCT) imaging from almost any angle. RapidScan™ technology, available on the ProBeam 360°, simplifies the process of motion management by delivering each field in a single breath-hold. This capability increases the number of patients who can comply with breath-hold treatments like lung SBRT.
Additionally, Varian's high-definition pencil-beam scanning technology gives clinicians the ability to deliver the dose precisely within the contours of the tumor to minimize dose to healthy tissue. When combined with iterative CBCT, the ProBeam 360° system enables adaptive precision radiation therapy during the course of treatment, helping to make it an even more precise form of proton therapy.
"Proton therapy plays an important role in the fight against cancer," said Kolleen Kennedy, chief growth officer and president of Proton Therapy Solutions, Varian. "We designed ProBeam 360° to efficiently deliver sophisticated treatment techniques today, and also provide customers with a pathway to potential future treatment advancements such as Flash therapy."
For more information on ProBeam 360°, visit www.varian.com/probeam360.
Back To Top
---
ASTRO '18: Varian launches FlashForward Consortium to study ultra-high dose rate proton therapy, releases ProBeam 360 . Appl Rad Oncol.
By
News Release
|
October 25, 2018
About the Author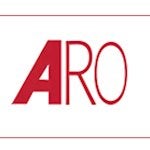 News Release