ASTRO '18: Two-Year QoL Follow-up on CivaString line source for prostate brachy shows minimal side effects
By News Release
A new polymeric linear source shows significant improvement in prostate cancer patients. A team of expert physicians including Richard Stock MD, Jed Kaminetsky MD, Brian Moran MD, and Bradley Prestidge MD assessed the quality of life (QOL) of prostate cancer patients following the implant of CivaString.
Designed and manufactured by CivaTech Oncology, CivaString is the only polymer encapsulated Pd-103 source with a unique linear radioactive distribution intended to provide a meaningful improvement on prostate brachytherapy seeds. Prostate brachytherapy is known to successfully treat prostate cancer with minimal side effects to patients. CivaString patients' two-year outcomes for urinary, rectal and sexual function QOL are reported.
A poster presented October 21, 2018 at the 60th ASTRO Annual Meeting concluded: "Patients tolerate Pd103 line source brachytherapy with minimal side effects. Immediate symptoms from the procedure resolve quickly and patients routinely return to baseline function in less time than when treated with I125."
Mild urinary symptoms have been reported following the implant of CivaString as expected from LDR brachytherapy. However, these symptoms resolved prior to six-month follow-up with no statistically significant difference between baseline QOL and QOL at six months and up to 2 year follow-up. No rectal toxicity was reported. Additionally, sexual function was maintained and men resumed normal activities more quickly compared to other radiation therapy procedures.
Therefore, physicians conclude that patients implanted with CivaString, Pd-103 line source brachytherapy maintain their quality of life. Immediate symptoms from the procedure resolve quickly and patients return to their normal life without delay. The PSA tests demonstrate the expected decline indicating that patients are progression free.
The CivaString is the only LDR source made out of a flexible organic polymer in which the radioactive palladium material is embedded. Its unique construction delivers a more uniform dose of radiation than traditional metal seeds, which can minimize the number of needles used and decrease the recovery time and side effects.
Back To Top
---
ASTRO '18: Two-Year QoL Follow-up on CivaString line source for prostate brachy shows minimal side effects. Appl Rad Oncol.
By
News Release
|
October 30, 2018
About the Author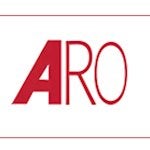 News Release