AAPM 2017: AAPM hosting live Facebook interviews at annual meeting
By News Release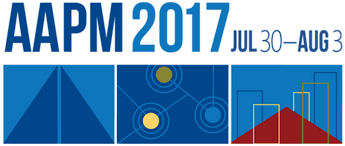 Three experts will be interviewed on Facebook Live during the American Association of Physicists in Medicine (AAPM) 59th Annual Meeting & Exhibition in Denver, CO, July 30 to Aug. 3. Members of the medical physics profession, hospital administrators and journalists can visit the AAPM Facebook page https://www.facebook.com/AAPM.org/ to watch three speakers present their information and respond to follow-up questions. Each live interview will last approximately 30 minutes.
The schedule for the interviews follows:
• Monday, July 31 1:15pm-1:45pm MDT
Laurence Edward Court, PhD, Medical Physicist, Houston, TX
Topic: Fully Automated Treatment Planning for Radiotherapy
• Tuesday, August 1 2:00pm- 2:30pm MDT
Anuj J. Kapadia, PhD, Assistant Professor Radiology, Duke University Medical Center, Durham, NC
Topic: X-Ray Diffraction Spectral Imaging for Breast Cancer Assessment
• Wednesday, August 2 1:15pm-1:45pm MDT
Vincent Caillet, PhD MedPhys, Royal North Shore Hospital Sydney, Sydney, Australia
Topic: MLC Tracking for Lung SABR Reduces the Dose to Organs-At-Risk and Improves the Geometric
Targeting of the Tumour
"These abstracts represent the innovative research being presented at the AAPM Annual Meeting that will translate into improved image-based assessment and treatment for patients in the U.S. and around the world" said AAPM Annual Meeting Scientific Program Director, Kristy Brock.
The AAPM Annual Meeting draws thousands of therapy professionals and imaging professionals working in all areas of medical physics including radiology and oncology. It brings the profession together to meet the new challenges medical physicists face daily.
Back To Top
---
AAPM 2017: AAPM hosting live Facebook interviews at annual meeting. Appl Rad Oncol.
By
News Release
|
July 31, 2017
About the Author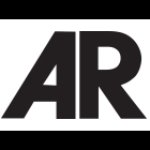 News Release